Ikea recently released a new app update for Ikea smart home users. The new version of the app does not bring any new features or any app redesigns.
The only new update that was released is the new app icon and the new name. Ikea decided to add a number 1 to the name of the app – Ikea Home smart 1
According to Ikea, this change is for the future. It was made to distinguish their existing app as they continue to develop new solutions for the future.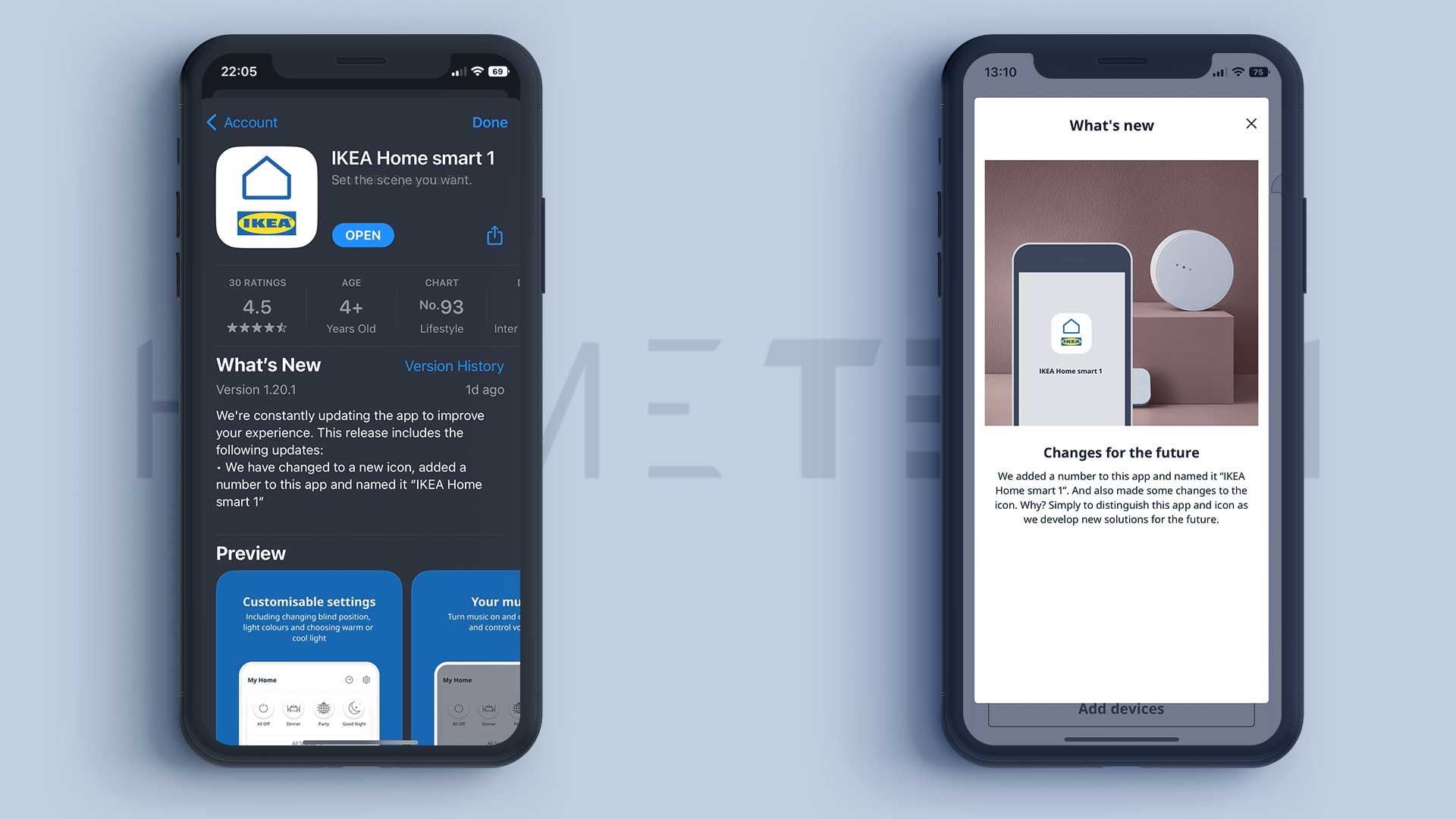 Ikea offers a wide range of smart home products such as bulbs, blinds, speakers, smart plugs, air purifiers and so on. For many people, it's the first smart home product they buy as they are much more affordable than products from other brands.
It looks like Ikea will expand its smart home product range in the near future.
Whatever the next big thing for Ikea is hopefully we will get a better-executed app that is easier to navigate. Hopefully, they will drop the support for a need for a control device for some of their products.
Other articles: Ikea Smart Home or read the VOCOLINC door and window sensor review here.