Yesterday iOS 15 started to roll out to iPhone users. As with every iOS release, some new features are announced alongside. The new iOS update brings exciting features to FaceTime, messages, maps, focus mode and group notifications. This year there are also a few changes in iOS 15 for HomeKit as well. There have been welcome changes in HomeKit secure video, new Siri features and support for third-party accessories to use Siri. Let's take a look at iOS 15 and its new HomeKit features.
HomeKit Secure Video
One of the new features in iOS 15 is a few upgrades to HomeKit's secure video. One of them being package delivery recognition. Doorbells and security cameras that support HomeKit secure video up until now supported peoples detection. This is great that cameras can recognise a person, as it helps to lower the number of motion alerts you receive. Starting from iOS 15, these cameras will also detect packages and send you alerts when your parcel arrives at your doorstep.
iCloud+
Another update for HomeKit is the recent iCloud+ subscription changes that were made. Previously if you wanted to use Apple HomeKit secure video with supported doorbells and security cameras, you needed to upgrade your iCloud storage plan to a minimum of 200 GB. After the upgrade, you got support for one camera. If you wanted to use more, you needed to upgrade to the 2 TB plan, which supported 5 cameras. With the new changes, you only need to upgrade to the 50 GB plan, and you receive support for one camera, and with the 200 GB plan, you will receive support for 5 cameras. With the 2 TB plan, you will get unlimited camera support.
If you don't care about the 10-day history recording, viewing live streams from your camera does not require any subscription.
Siri time scheduling
The next feature that was announced and arrived in HomeKit is Siri time-based automation. If you wanted to schedule any accessory to turn ON or OFF at any specific time, you needed to create an automation. Very good when you want that automation daily. What if you want it to run only on a particular day or time once? Creating automation for one specific occasion was not very convenient. You had to open the Home app, tap automation, select the automation type and so on. You see where I'm going with this. Too many steps involved.
Now with iOS 15, you can create time-based automation by simply asking Siri, which is a much more convenient way to do it, in my opinion. "Hey Siri, turn on the living room lights at 7 p.m." It is that simple now.
You will need to update your HomePod mini to the latest iOS 15 for it to work. Once you have updated your HomePod, you can start enjoying the new feature.
Siri access on third-party devices
With iOS 15, Siri can be accessed now on third party accessories. Accessory makers will need to integrate this feature into their devices. I'm not sure if this can be enabled for already existing accessories over an update, or this only applies to new additions that are related after the iOS 15 is launched. For this to work, you will need to own a HomePod tough as the requests from the accessories will be sent through the HomePod itself. Apple showed this feature on an Ecobee smart thermostat. Ecobee already announced that their thermostat will be one of the first with Apple's Siri feature.
Apple digital keys
Apple already supports digital car keys, which means you could store your car key in your Apple wallet. In iOS 15, you will be able to keep additional keys as well. Such as your hotel, office or your home keys. Now that new key options have been added to the wallet app, we should very soon start to see smart locks with this feature.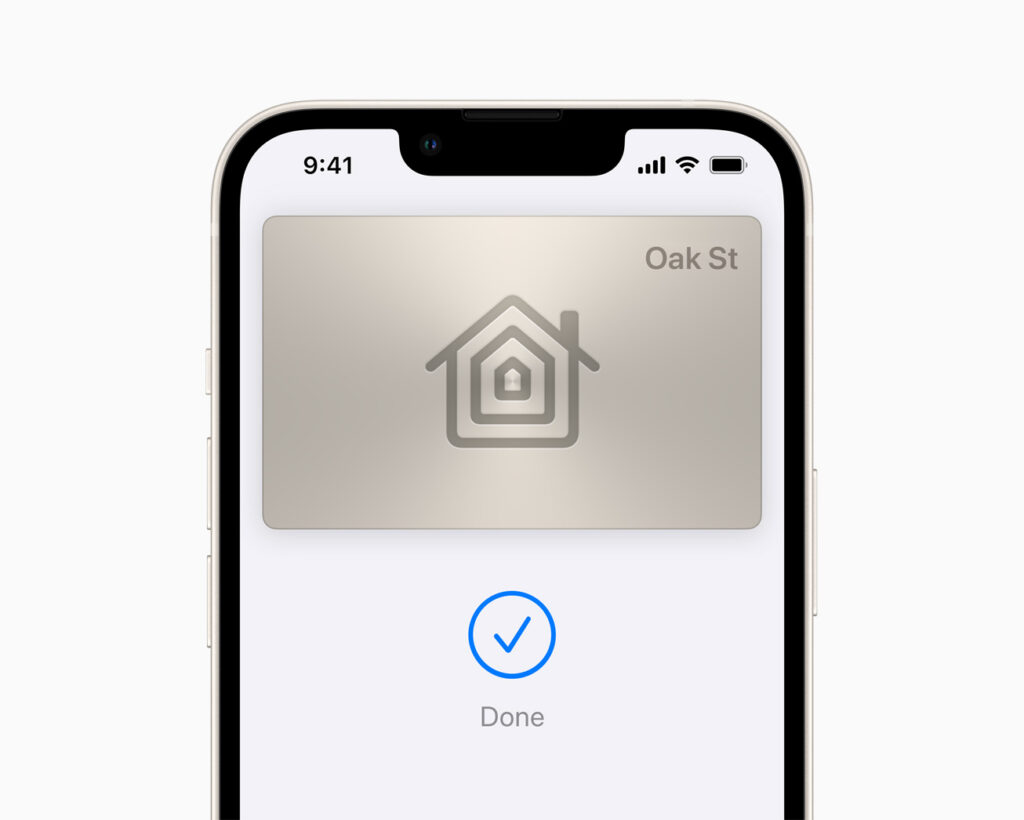 Additional featueres
Other features include selecting a single or a pair of HomePod minis as a default speaker for your Apple TV  4k. Media playback control will appear on the iPhone's Lock Screen when a playing HomePod mini is nearby. Ask Siri to turn on your Apple TV and start playing your tv show. Siri will now automatically adjust the speaking level based on the room environment. So if it is louder in the room, Siri will speak louder, and when it's quieter, she will talk with a lower voice. 
This year's update brought some improvement to HomeKit. For the first time, Apple will allow accessory makers to integrate Siri on their devices to enable even greater and easier control over your smart home. A much-needed upgrade was made to the iCloud plans and the number of cameras you can have with each subscription.
If you want to keep up to date with the latest Smart home news, you can follow HomeTech on Facebook and Twitter.