Recently iRobot released a new update that added support for Siri Shortcuts. That means you can finally control your vacuum cleaner with Siri natively.
There is no smart home without a robotic vacuum cleaner. If you own one of the iRobot vacuum cleaners, you have probably noticed that there is no native Siri support. If you wanted to use your fancy Roomba with Siri, you had to use 3rd party services like IFTTT to make Roomba work with Siri, which was not the case if you are using Google Assistant or Alexa. 
After updating the iRobot app to the latest version, 6.4, you will see a new addition to the existing voice assistant options. After selecting Siri shortcuts, you will have 4 basic options: Clean everywhere, Pause cleaning, Resume cleaning and Send robot home.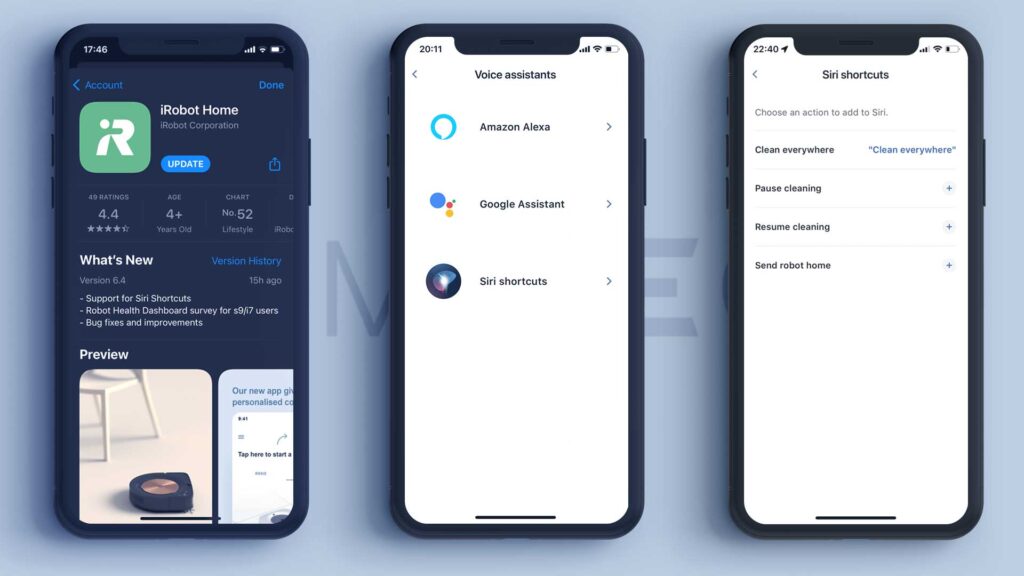 You still won't have the option to ask Siri to clean a specific room or clean a particular zone. This is something you can do with Alexa and Google Assistant. But it is a good start. 
Hopefully, iRobot will bring a new update for HomeKit users in the near future. Update where HomeKit has the same options as the other two voice assistants without a need to rely on IFTTT. 
The other updates include a Robot health dashboard survey where the app will suggest if any parts will need changing, so you don't have to keep track anymore, which is a handy feature.
The update also brings the usual bug fixes and performance improvements.
If you want to keep up to date with the latest Smart home news, you can follow HomeTech on Facebook and Twitter.
Other articles: 5 Everyday Uses for the HomePod mini and Hidden built-in sensor in HomePod mini