Philips Hue launches a new Hue Wall Switch module. Long-awaited solution for any Philips Hue smart light bulbs. There is nothing worse than an unresponsive light bulb. Yes, we all been there. You got all these fancy smart lights and you can't turn them on because you flicked the wall switch and cut the power to the lights. This new module can solve your unresponsive lights problems. For instance, it can be installed behind your existing light switch and turn it into a smart wall switch. In other words, it will ensure your Hue lights will be always reachable and add some new functionality as well.
Coming soon: the wall switch module! Make any light switch smart by installing this little gadget behind the wall plate. Your smart lights stay reachable — and you can use the light switch to set your favorite light scenes.

Europe: spring 2021
North America: summer 2021 pic.twitter.com/197GqSye4c

— Philips Hue (@tweethue) January 14, 2021
After you installed the Hue Wall Switch module you don't have to get up from the couch to turn on the switch you turned off by mistake. It works with the Hue app or voice control. In addition to this, you will be able to personalize the wall switch in the Hue app. You can select lighting scenes you want the switch to perform. The only downside I see to the new Hue wall switch is that it will be battery-powered. However, Philips said the batteries will last for 5 years. Will be nice to see a solution where it can be powered by the existing wiring already in the wall.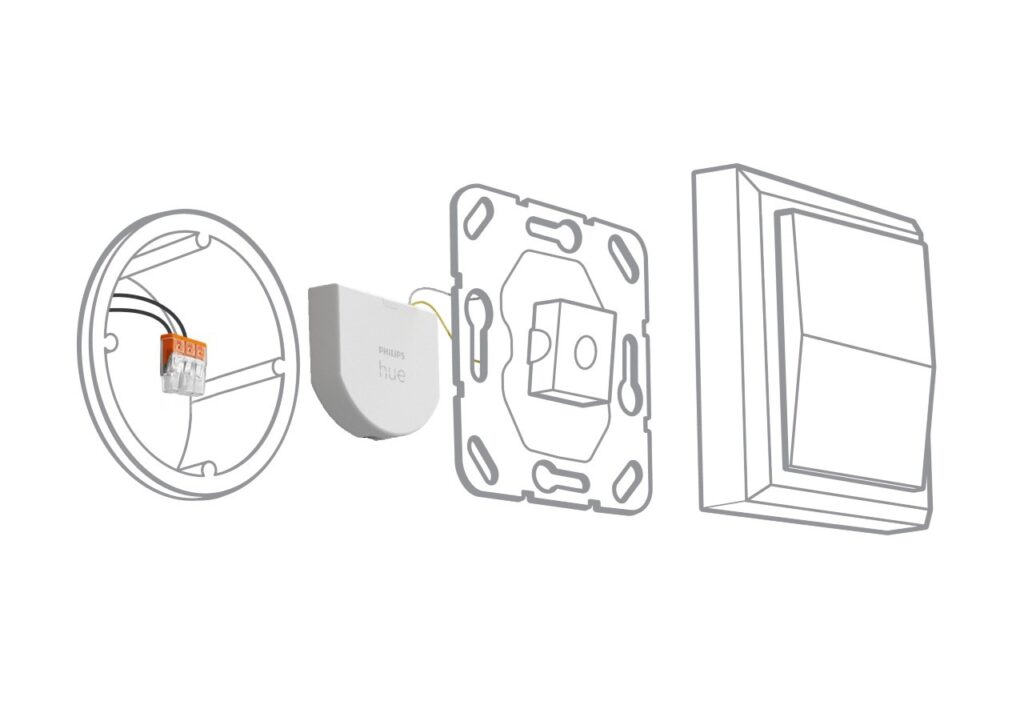 For more detailed information about the new Hue Wall Switch module, you can read the official Philips Hue blog here.
The new Philips Hue Wall Switch module will be sold as a single or a double pack. The Philips Hue wall switch module according to Philips will be available in Spring in Europe and in Summer in North America. The pricing is EU: EUR 39.95 (1-pack) / EUR 69.95 (2-pack) US: USD 39.95 (1-pack) / USD 69.95 (2-pack) CAN: CAD 49.99 (only single pack available)