If you are building a smart home and you want to use the Google Home app and Google Assistant as your preferred choice over Amazon Alexa or Apple HomeKit then this guide is for you. This guide will be a series of articles covering the Google Home app. In this first post, we will check out the basic overview of the app.
There are a lot of smart gadgets and smart home accessories that work with Google Assistant. Some even offer more functionality when used with Google or Alexa than with Apple HomeKit.
General
Google has one of the most multi-platform apps out there. The Google Home app is no exception. You can get the Home app even on iOS if you prefer Google Assistant over Siri and HomeKit.
The nice thing about Google is that you have a nice choice of speakers and hubs to choose from. You can choose the Nest Mini, Nest Hub, Nest Hub Max, Nest Audio.
The Google Home app is your home dashboard. It allows you to control your smart home devices and add new gadgets to your home. You can set up routines and automations and it allows you to control your home using Google Assistant.
Google Home app overview
When you open the app for the first time and you do not have any account linked to the app you will see the welcome screen with the intro video. After you tap Next the app will ask for your location permission. Location service is required to use automations and routines that are set to run when you leave or arrive at home. Once you grant access to your location it will start to look for devices on your network.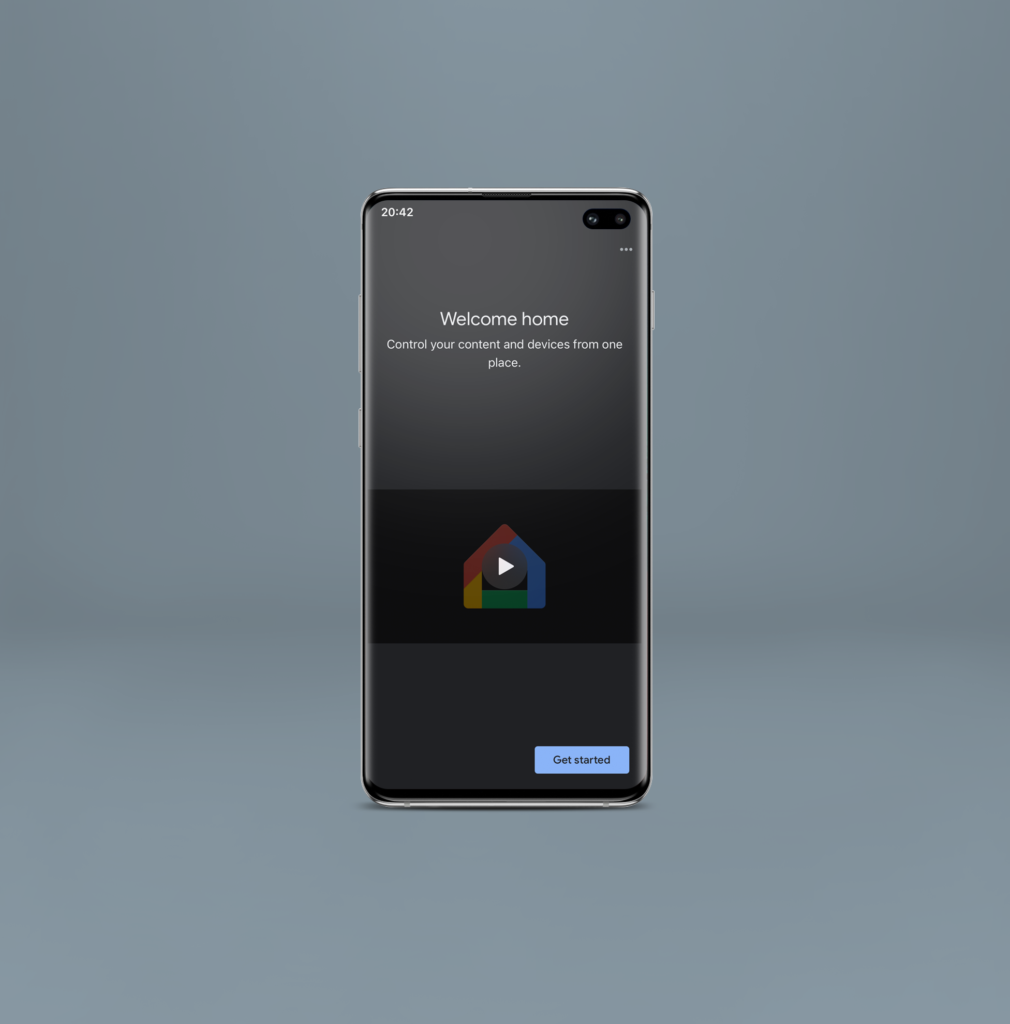 Assuming that you do not have any devices yet the app will show you a list of available categories to choose from. From here you can pick a category of the device you want to add. If you want to continue you can select a device category you want to add to your home. Or you can click not now and you will be taken to the home screen of the app. From here you can go to the settings and edit your home according to your needs.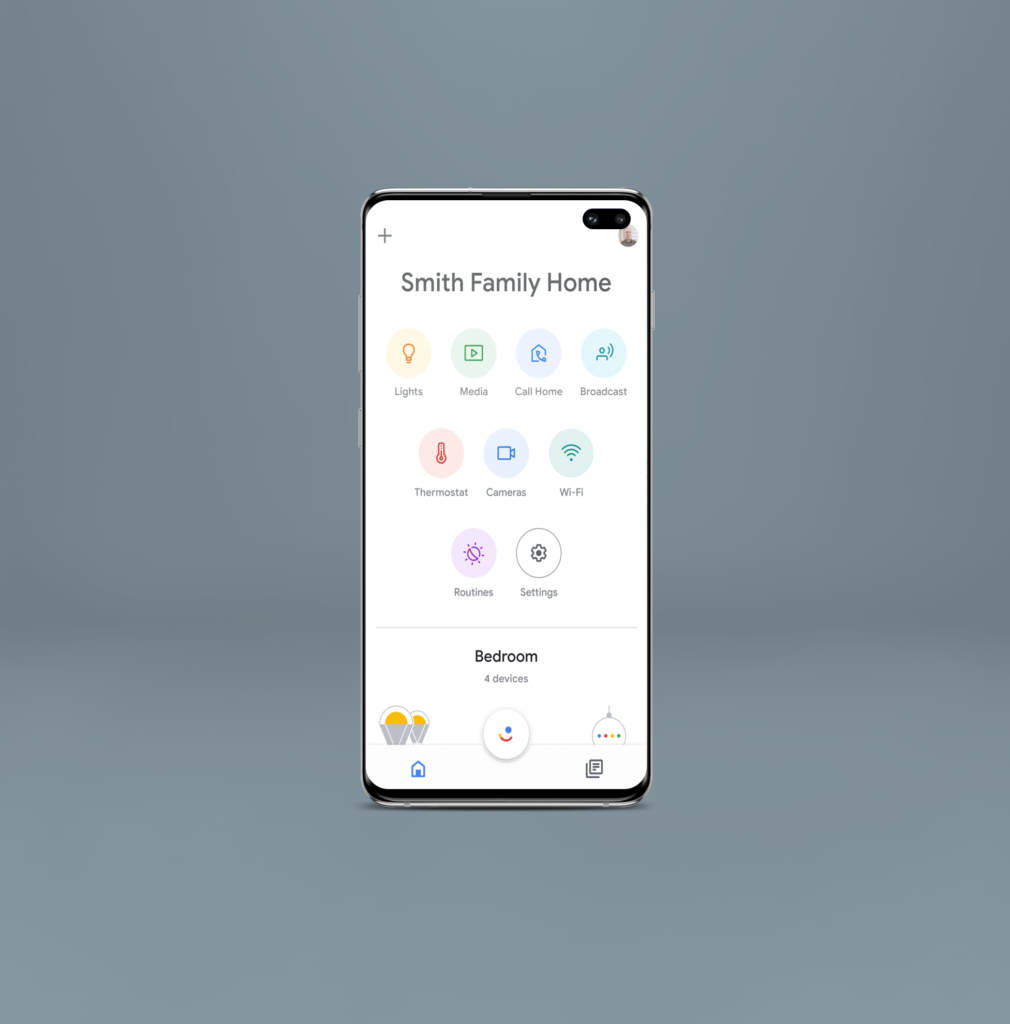 Settings
The Settings in the Google Home app is divided into 3 main categories: General, Favourites, and Services.
In the General section, you will find the settings with your Home Information. Here you can set a name for your home and edit the address. The next is the Household information where you can invite family members to your home. The last option will the Rooms and groups. If you did not add any devices during the initial setup this section will be empty. Rooms will appear automatically as you add new devices to your home.
Next is the Features section where you will have the Notifications and Digital Wellbeing. The notifications, the part is where you can set up what notifications you want to receive about your home.
The last part is the Services section where you can choose and link various services to your Google Assistant. You can link your preferred apps and services such as your Netflix account, Spotify, Podcasts, notes, and lists, etc. The last item on the list is "Works with Google" where you can find the list of all the manufactures that are making smart home gadgets that working with Google Assistant. You can easily check in advance if the device you want to buy works with your assistant.
I hope you enjoyed the Google Home app overview. You can go ahead and take a look and explore the app. In the next section, we will add our first accessory to our home so we can control it from our phone and with Google Assistant.